Time Out (the global magazine that provides food, art and cultural recommendations for 328 cities in 58 countries worldwide), has compiled a list of the 40 coolest neighborhoods in the world based on the feedback from 38,000 readers (I was one of the respondents).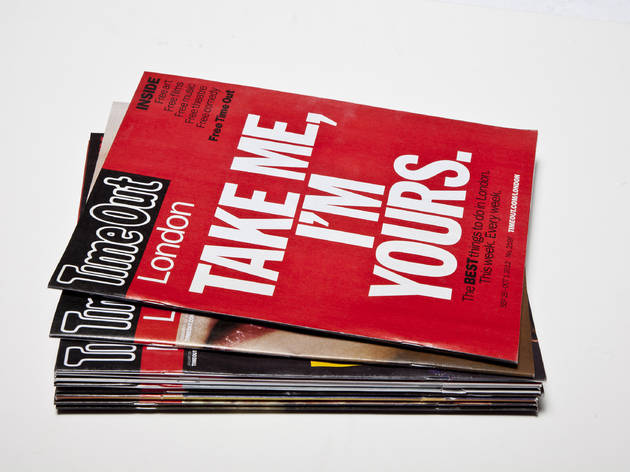 The magazine notes they focused on local neighbourhoods because so many people across the world have been confined to their local areas with lockdowns, travel bans and curfews to stop COVID's deadly spread.
While one can quibble on the order and placement of the neighbourhoods, it is a fascinating list and the explanations of the readers and editors as to why are an enjoyable read.
Of the 40 cities listed, I have been to 36 and of the 40 neighbourhoods, I have been to 31. How many have you ever been to?
1. Esquerra De L'Eixample, Barcelona: Joan Miró park; distinctive architecture; mutual help
2. Downtown, Los Angeles: became a central location for a city in crisis; whilst the poor were fed, and art was provided online -for the world
3. Sham Shui Po, Hong Kong – one of my favourite cities; this area features "traditional street-vendors, historical buildings and fabric shops with Michelin-recommended eateries and local family-run food stalls. Last time I was ion HK I stayed, metres from this area!
4. Bedford-Stuyvesant, in Brooklyn, New York- known locally as Bed–Stu; "this year, the area became New York's greatest incubator of the future".
5. Yarraville, Melbourne: once an abandoned industrial corner, the small suburb's "cross-section of food, drink and things to do here is pretty remarkable". I would agree.
6. Wedding, Berlin; I had a great explore of this multicultural, multigenerational community when I was in Berlin last December. Many local businesses and street food spots. I really enjoyed exploring the district's Schiller Park and mix of architecture styles.
7. Shaanxi Bei Lu/Kangding Lu, Shanghai: a buzzing destination of new and old architecture and food
8. Dennistoun, Glasgow: an overlooked corner of a city that itself is often overlooked
9. Haut-Marais, Paris: Less touristy and more local than the next door Marais district; contemporary art, cocktail bars and food
10. Marrickville, Sydney: Australia gets two bites of the cherry with the inclusion of this multicultural suburb full of eclectic food, 120 year old houses and leafy streets
11. Verdun, Montreal: beach, bookshops, and French food
12. Kalamaja, Tallinn- I visited Tallinn in December 2019; the last new city I have visited as COVID has shut down almost all of my 2020 travel plans! While I fell in love with Tallinn, I was a little underwhelmed by Kalamaja itself. Timeout liked it for Cutesy wooden houses, post-Soviet industry mix, modern Baltic cuisine and alternative music options.
13. Hannam-dong, Seoul: trendy hotspot both day and night with boutique cafes, restaurants and bars proliferating the area. The area also has a large concentration of foreign and expatriate residents. Great heart of a great city.
14. Bonfim, Porto: home of a Faculty of Arts, galleries music sand pedestrianised streets full full of traditional architecture and water gardens.
15. Ghosttown, Oakland I have been visiting this neighbourhood since the 1980s and have watched it become safer and more interesting. It was always fascinating and it has retained its eccentric residents, independent shops and strong community vibe.
16. Chula-Samyan, Bangkok: affordable streetfood, cool galleries, a new, massive, architect-designed public park and a quirky mall Samyan Mitrtown with its 24-hour bookstore, Indie film cinema and rooftop garden plus Triple Y art hotel
17. Alvalade, Lisbon: music, culture, and the real Portugal in an increasingly touristic cities
18. Noord, Amsterdam: traditional villages lined with gabled wooden homes and thriving cultural scene by the water
19. Centro, São Paulo: once avoided, this part of the city is becoming a must visit
20. Holešovice, Prague: Basically next door to the tourist over run Old Town, this part of Prague is much more local. I stayed here last time I was in Prague ( by accident) and loved feeling like I was living here instead of just visiting
21. Lavapiés, Madrid:
22. Opebi, Lagos
23. Narvarte, Mexico City– just south of one of my favourite parts of the City (Roma); like much of CDMX, this is a great area to walk, snack,. look and eat
24. Uptown, Chicago
25. Little Five Points, Atlanta: "An artsy neighbourhood where creatives and free spirits live next to eccentric tattoo parlours and lively dive bars, Little Five Points is beloved by Atlantans for its vibrant and intimate community".
26. Wynwood, Miami
27. Phibsboro, Dublin: "Combining old-school charm and contemporary buzz, Phibsboro feels at once lived-in and lively. Locals are spoilt for choice with an abundance of coffee shops, restaurants and pubs right on their doorstep."
28. Nørrebro, Copenhagen– the city's most vibrant and multicultural neigbuorhood with weekend flea markets; Middle Eastern and African restaurants and environmentally-conscious options.
29. Bugis, Singapore: "It's places like Bugis that prove Singapore is about far more than skyscrapers."
30. Gongguan, Taipei– outdoor options accompanied with super food in a great city,
31. Soho, London: "It has always stood apart…Now it deserves for us to rediscover its charms."
32. Binh Tanh, Ho Chi Minh City: I personally think there are more interesting parts of the city but Timeout liked "Van Thanh Park, the eateries, and the tallest building in the city landmark 81″ I was in HCMC for the January Tet holiday as we all started to be aware of COVID19. A few weeks later, the country closed its borders.
33. Melville, Johannesburg: a fun heart of Jo'burg; Melville was the centre for local volunteers handing out 300,000 meals to the less well-off during the tough lockdown
34. Kabutocho, Tokyo: great place to wander
35. Porta Venezia, Milan: I was meant to go to Milan in May but plans changed! "Milan was hit first and hardest among European cities, and yet the only lasting change you'll see on the streets of Porta Venezia is the newly legalised alfresco tables. In a regional capital that thrives off of sunset aperitivi, that's made the city's LGBTQ+ district – with its huge rainbow welcoming you as you exit the metro – just as loud and lively as usual these past few months." Maybe I will get here in 2022?
36. Taman Paramount, Kuala Lumpur: I have struggled to really "connect" with sprawling KL. I have been there multiple times and am still not in love with the city! Paramount is a fair way south of downtown and Sentral and definitely an interesting area full of soul
37. Allston, Boston: youthful energy and immigrant-owned eateries
38. Bandra West, Mumbai: I have walked all over this neighbourhood (in better days). This historic area has some great shops, religious buildings and eateries.
39. Arnavutköy, Istanbul: many positives to this area.
40. Banjar Nagi, Ubud: "Bali's serene, secret escape – but more importantly, it remains a safe oasis for those who live there"
Related Posts